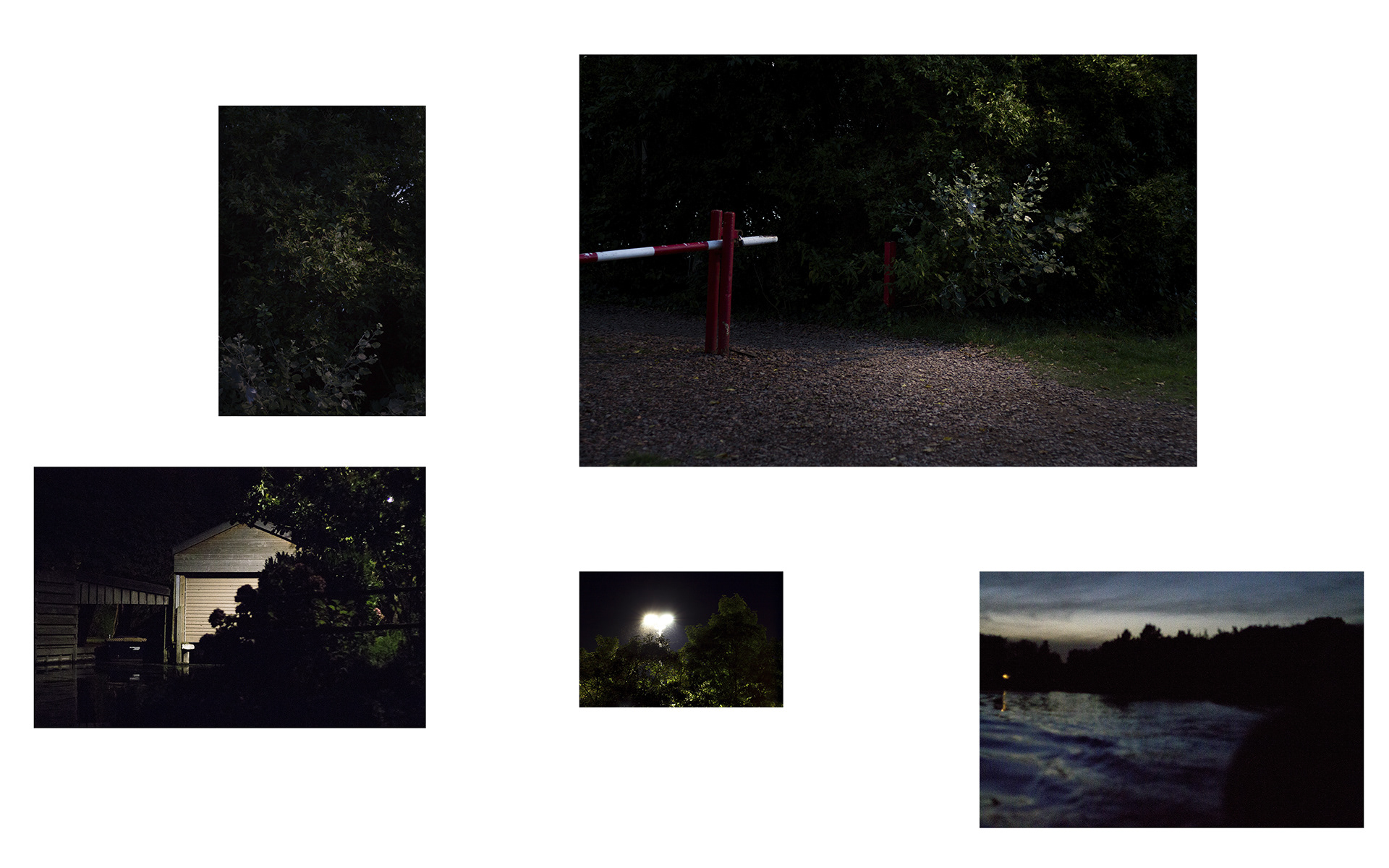 Euphemism Hillegersberg
Rotterdam 2016, installation
This installation is referring to very personal experiences in Hillegersberg, a neighborhood in Rotterdam. The series consisting of 4 photographs, is displayed in total darkness so they can only be seen through the use of flashlights. The viewer seems to be a burglar as he walks through the installation - which is an illustration of personal feelings and emotions linked to this specific place.
While, most of the time, the photographs appear as simple black rectangles on the wall, the viewer has to actively expose the photographs with a flashlight.
This project was created as a subproject of De Kracht van Rotterdam and presented in a one-day exhibition at Huis ter Schie in Rotterdam.